Welcome to our Stockholm office
You will be working in a multicultural and diverse working environment, where our culture is one of the cornerstones for our success. Joining Funnel as an early team member, you will be a key player in our continued growth. As the team grows you will get the opportunity to grow with us!
Funnel is a Swedish founded company with our headquarters in Stockholm. Our Stockholm office is centrally located at Klarabergsgatan 29 with four floors. We have a lot of social areas such as ping-pong and pool table, gaming room, library, music room with instruments, patio for summer afterworks, and a lunch area with a bar and snacks and drinks.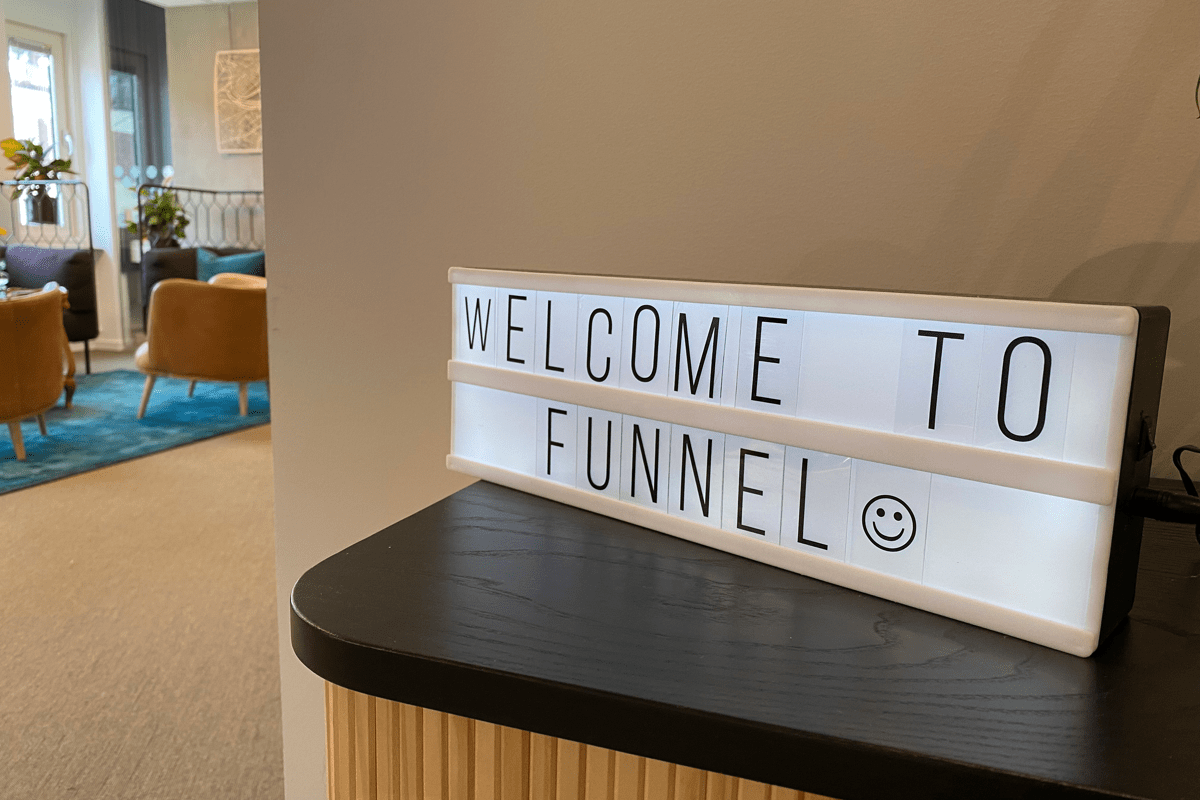 Benefits and perks in Stockholm
Pension program
30 days vacation
A comprehensive health insurance
A generous wellness allowance
Stock Option program
Parental leave top-up
Flexibility around working from home vs. the office
Unlimited business books
MacBook laptop
Phone of your choice
Free Swedish lessons
Life as a Funneler 😎
Sharing interests like playing 🪕, 🏃‍♀️, 🚴, 🎮, 🏌️‍♀️and sharing 🐱 or 🐶 pictures are other ways we enjoy time together and that help us connect and collaborate even better 🤜🤛