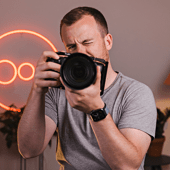 Meet Robert, From Master's Thesis to CSM to BI developer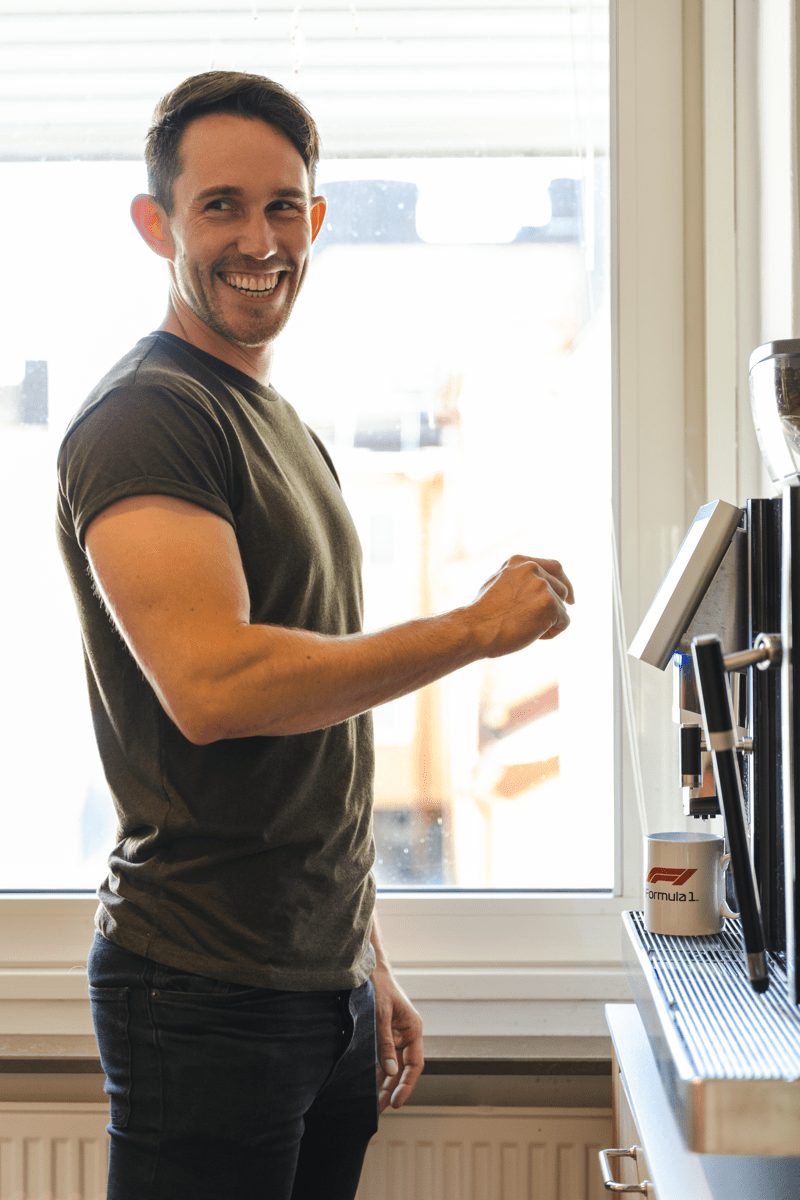 Robert started out with Funnel in 2017 as a Customer Success Manager before transitioning into the newly formed Business Intelligence team in 2021. Robert's journey exemplifies the best aspects of Funnel, and I got to sit down with him to dive deeper into it and how it's impacted his career.
Take me through your journey from when you started at Funnel. You started here writing your master thesis, how did you end up in Business Intelligence?
My master thesis was focused around looking at Funnel users' data to find patterns to identify customer health. I had to learn SQL which is convenient because that's what I primarily use in my daily work now and it was sort of my introduction to working in the Business Intelligence world, even though I didn't know it yet.
Afterward, I was hired by Funnel to join the Customer Success team, and I was one of about 35 people in the Stockholm office in 2017. There I was responsible for handling customer relations, and because Funnel was so small at the time, I did a lot more than a CS rep does now. I was doing product trials, onboarding customers and providing support, and even recruiting!
As Funnel kept growing, a Business Intelligence team was formed to help consolidate all our data sources in one place and make it easy for everyone at the company to perform data analysis and act on the data. This enabled teams to easily visualize their data and provided more insights while maintaining productivity. I started building dashboards for the Customer Success team and realized I enjoyed it a lot! Funnel allowed me to take on this small side project and it eventually became my full-time job. I love the logical part of working with data as well as the problem-solving part. There's nothing better to me than being able to write a query and see the expected results show up on the screen, it's like solving a big puzzle.
What does the BI team do at Funnel, and what are some of the things you're working on right now?
The BI team here at Funnel is an enablement team. We don't do much data analysis, instead, our goal is to create a self-service platform where our colleagues can do their own data analysis without much training and assistance. That means that we spend the majority of our time modeling and transforming data, as well as connecting new data sources to the BI stack. We don't work with deadlines that much, but instead practice agile working and continuously roll out small improvements every other day.
One of the biggest challenges we've been facing so far is that because we're growing so quickly as a company, the growth that our BI stack needs to do to follow suit is immense.
What are your favorite aspects of working at Funnel?
I was able to completely change careers without any hassle and pursue what I wanted to do. Funnel invests in the individual and allows for you to develop yourself. It's great to be able to start in one place and end in another while still being in the same company. Your experiences translate over too and you get a holistic view of the product that you can share with your new team to help everyone along.
The autonomy and control we have over our work is a big plus too. The BI team is free to distribute our own time and prioritize our work, and the company believes that the team knows best about their work, so we get to make those individual decisions.
Probably most importantly though, everyone here is so friendly and helpful. Our culture as a company allows for and encourages information sharing, and you're encouraged to ask questions. There's always someone here to help you and there truly are no stupid questions!
You're a pretty big Formula 1 fan and you won the Funnel Formula 1 fantasy league last year. Got any tips for someone getting into Formula 1 fantasy?
Without giving too much away, I suggest you find people that enjoy Formula 1 and watch it with them, it helps with engagement and keeps you invested. Really keep track of who performs well in Practice in order to make the best decisions come race time. It's usually the one that has the most information before each race that makes the best bets. I also created a Looker dashboard for the Formula 1 fantasy league here at Funnel (more about that here!), to create an overview of the standings and help improve our engagement.
Edit: Robert won the 2022 Funnel Formula 1 fantasy league (by only 19 points!) making him the champion two years in a row. However,
What else do you like to do when you're not playing around with data or watching Formula 1?
I guess the normal stuff that everyone does! I love going out with my friends, and working out. Fun fact: I used to sing in a choir, I haven't done it for a few years but I am going to be getting back into it soon!
Are you interested in working together with Robert? Connect with us for future job openings a Funnel!