Meet Frida and learn more about our Revenue Operations team
Frida joined Funnel and the Revenue Operations team in November 2021 from a background in Sales. The team is a great mix of people with many different skills and working experiences. The Revenue Operations team is in many ways unique to Funnel and we get a lot of questions about the team. Therefore I wanted to give Frida the opportunity for deeper insights into their daily operations.
What do you do in the Revenue Operations team? Who is part of it?
The main goal for the Revenue Operations team is to help the rest of the Revenue teams to be more effective & efficient. Our work usually revolves around process design, automation, and of course data. We run different projects, from smaller to larger more complex ones, where we together with the revenue teams find solutions and improvements in the daily operations and processes that we later build and implement. The actual tasks involve a lot of problem-solving with a nuance of strategic decisions.
Since we are helping all teams, all the way from Marketing to Customer Success, we get a very holistic view of both the business and the customer journey. Unlike many other companies, Funnel has not divided the Revenue Operations team into specific Marketing Operations, Sales Operations, etc. Instead, our work is divided into 3 different stripes; insights, system, and process/automation. Insights are the analytical stripe where we use data to help the business make data-driven decisions. In systems, we work to make sure that all different systems are functioning and communicating with each other. With processes we mean the processes different teams at Funnel use every day, and how we can elaborate and make the processes more efficient, which brings me to automation where we try to improve processes and workflows with relevant automation. From this, you can probably tell that all of the stripes are closely linked. Almost all our projects involve all different stripes in some way, and they are actually all needed to deliver the best possible solution for the business.
We are a very diverse team where we all come from very different backgrounds. This really helps when we are trying to solve a problem, not only can we investigate the problem through the different stripes but also with a varied perspectives based on our backgrounds. I am currently working in our process/automation stripe and have a background in Sales while my team members working in the same stripe have a background in Marketing and Customer Success. The fact that we all have different backgrounds is great in many ways, but for me, the best thing is that I get the possibility to learn so much from my team members when we collaborate!
What is a regular day for your team?
No day is really like the other. However, we do have structures to make it easier for us to work together and balance our workflow. We start each day with a stand-up meeting, which is great especially since we have a hybrid-remote work set up in the team. We have blocks throughout the week for planning, collaborative work, and for brainstorming. We also have dedicated leverage sessions where we can share knowledge and learn from each other. We both work reactively in the team, helping teams with urgent challenges they face and problems that pop up, and proactively. Our team has a unique position because of the overview we have working with all of the Revenue teams, therefore we proactively identify opportunities based on the biggest impact on the business that we later collaborate with the teams to pursue. One thing I really enjoy with our team is that our position creates an opportunity to collaborate both within the team as well as with internal stakeholders and teams throughout Funnel.
Can you tell us about a collaboration on a project that you have been involved in?
I want to highlight one of the first projects I had in the team. This project was together with the Customer Success team and scoped to improve our process of handling upsell opportunities within the existing customer base supported in our CRM. The outcome of the project was a playbook for the Customer Success team with reflecting processes and setup in our CRM. It will stay with me since we at the start were very unaligned in the desired results, but we managed to work through the pros and cons from the technical point of view with the Customer Success experience in mind.
There were a series of sit-downs and good conversations, and the outcome is based on close collaboration, not a request for a complete solution but to work through the entire stage of the project, a joint effort.
What future ideas are you currently working on?
There are still so many opportunities and possibilities to run high-impact projects and we are just getting started in building Funnel. As a team, we are fast-changing, and the more we add on to the team the faster we can develop. For example, the team used to do a lot of reactive foundation-building work but now with more new hands on deck we can be more proactive and support in a strategic way. As we are welcoming new people to our team, I really look forward to an exciting fall together.
What is your favorite aspect of working at Funnel?
Before joining Funnel I searched for a people-first company that highlights the value of the culture. What attracted me was also the learning aspect, allowing people to actually take the time to learn. The overall focus is on the importance of knowledge and individual development. I feel motivated by the change and growth processes in Funnel, and that not all days are the same. My favorite part of the Funnel culture is the great mix of people from all over the world, coming together at the Stockholm office but also that we have the opportunity to visit the other offices as well. I really appreciate working with my colleagues from the different offices, and just a couple of weeks ago I worked from our Dublin office.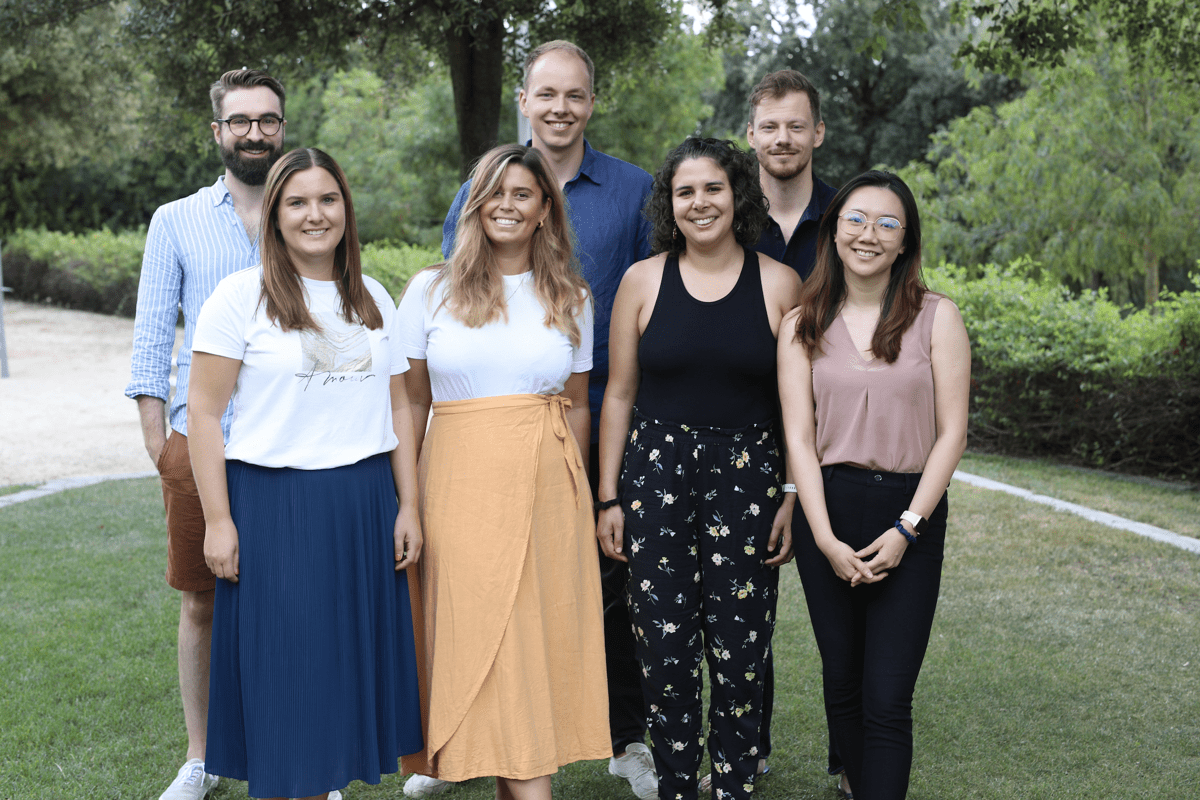 The Revenue Operations team at Camp Funnel, Barcelona.