We have been notified of attempts happening via SMS or WhatsApp where people pretend to be from Funnel's recruitment team with the aim of getting candidates to register on a fake recruitment site. We want to remind our candidates that Funnel never uses SMS or WhatsApp for outreach.
Click here to get information on what Funnel email or website is legit.

👋 there!
We are building a great product thanks to bringing different skills, experiences, and personalities together ✨

Our focus on teamwork, collaboration, and learning not only enables us to build a great product but also makes it fun at work 🎈
If you like to try new ways, are learning-oriented, and share our belief that the team is more than the sum of its members - this is the place for you! ❤️

We have adopted a hybrid way of working where you can meet and collaborate in the office as well as work remotely. We value increasing our collaboration, and as such, we work a minimum of three days a week from our offices. 🌅
Want to know more about how Funnel benefits our customers? Check out the video below! 👇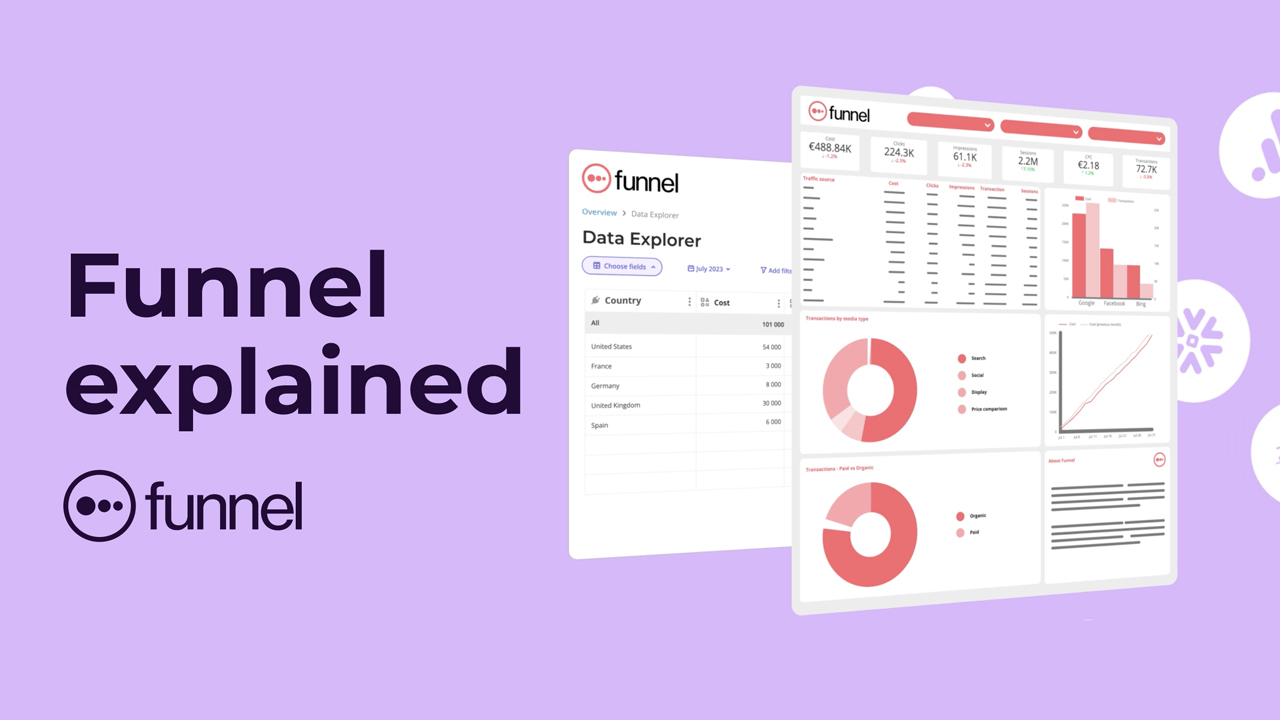 What we believe in
The team is larger than the individual

We like to help the people around us be successful. We can do far more by working together, than any individual hero could do.

Transparently sharing information

We share vision, context, knowledge and information transparently, to give every person at Funnel the opportunity to make good decisions for themselves and within their team.

Always learning, changing and improving

Sometimes playful creativity is the best source for a new idea, and trusting that your peers will never call your idea or question "stupid" is key to our collaboration & growth.
Do you want to learn more about the life at Funnel?
Check out our career blog and get to know the people and teams at Funnel.
Read our Career Blog
Life as a Funneler 😎
Sharing interests like playing 🪕, 🏃‍♀️, 🚴, 🎮, 🏌️‍♀️and sharing 🐱 or 🐶 pictures are other ways we enjoy time together and that help us connect and collaborate even better 🤜🤛
About Funnel
Funnel is a SaaS product designed to help marketing teams own their performance. Founded in 2014 in Stockholm, and still founder-led, the Funnel team has grown with our customers – serving more than 2,000 companies from our Stockholm, Boston, Dublin, and Sydney offices. We value increased in-person collaboration, and as such, we work a minimum of three days a week from our offices.

We have always put the customer first, expressed in a no-commission sales model and a customer-centric development approach. We are proud to help companies such as Havas Media, Adidas, Sony, and Home Depot to unlock the true impact of their data.
Already working at Funnel?
Let's recruit together and find your next colleague.