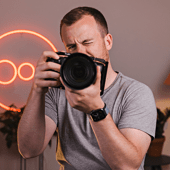 Christopher Reed's Journey from Sales to Partners - Internal Mobility at Funnel
Chris was the 7th employee at Funnel in the US. He started out as a sales development representative (SDR), moved into an account executive role, and now works in the partner team as a partner account manager (PAM). Read about his journey, what it is like working in a team that is mostly based in Sweden, and his tips for pursuing a career within a company.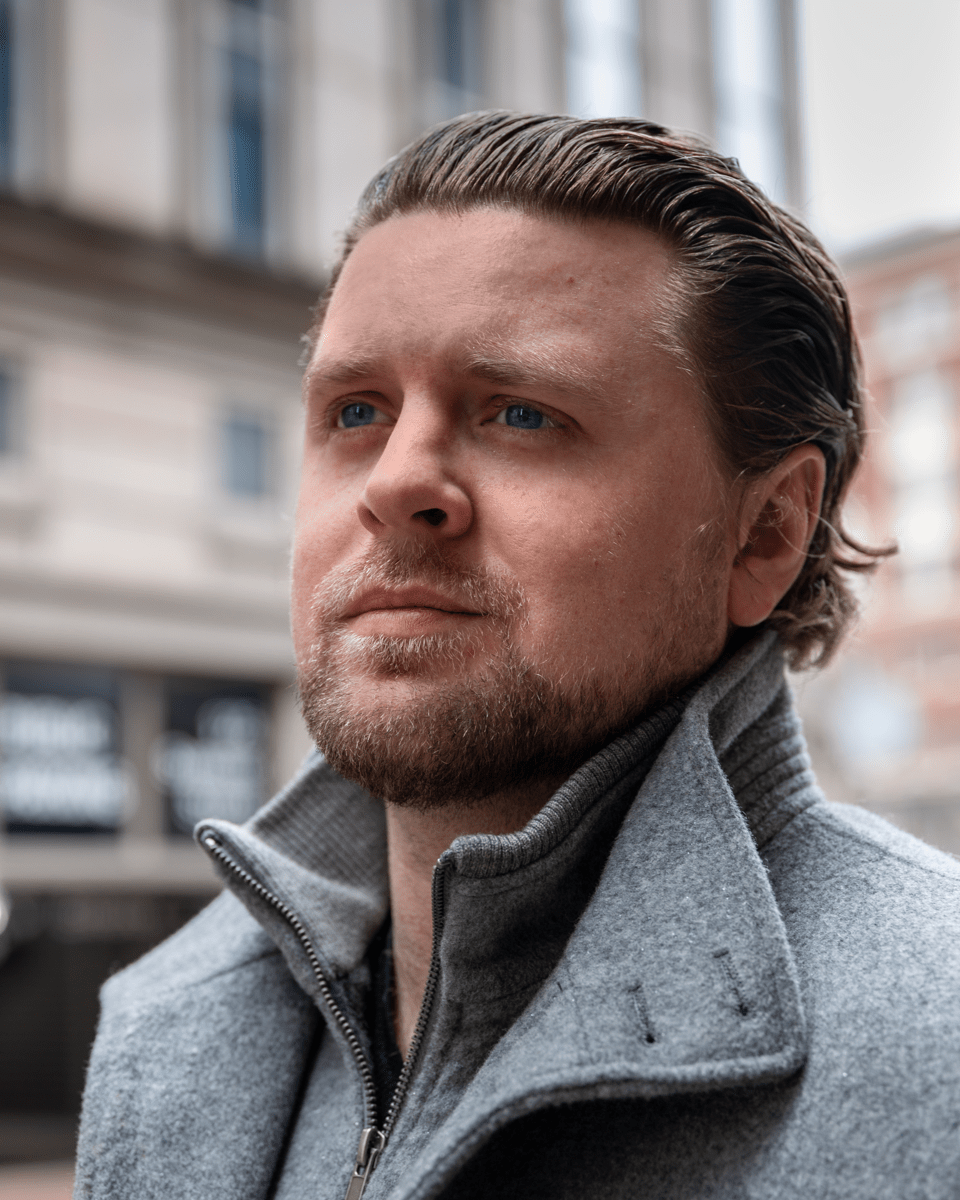 Where did you start your career at Funnel, and where are you now? What are your main responsibilities?
Before joining Funnel, I was working as an account executive (AE) at another company but ended up leaving in order to transition into a career in digital marketing. During my search, I came across Funnel and thought the company sounded very interesting. This led me to apply for an SDR role.
During the interview process, I learned about Funnel's upcoming SDR program in the US. The opportunity to work in the tech industry and to be part of building something new excited me; so I accepted the job at Funnel, becoming the 7th employee in the US. Initially, my colleague Dereck and I focused on adapting the existing SDR processes from the EU to better suit the North American market. We made some changes such as how we qualify leads and the steps a prospect should go through in a way that would fit the North American market.
After nine months, I had the chance to become an account executive working with small and medium-sized enterprises, a role that didn't yet exist in Funnel's American operations. Unlike a "regular" AE, I didn't rely on solution consultants (who are Funnel experts) during the sales process. This allowed me to gain in-depth knowledge about the product and rapidly expand my skills. This knowledge was extremely valuable when we re-oriented our AEs to work in conjunction with solution consultants to serve all clients. It helped me to deeply understand customer needs while also being able to deliver tangible value.
Toward the end of my AE career, I started selling Funnel to agencies, which naturally led me to my current role in the partner team. Now, I build strong and lasting relationships with our partners, and I connect leads with the appropriate Funnel representatives to reduce customer acquisition costs. This created a win-win scenario for all parties involved. I am a couple of months into the role so far, and I enjoy it a lot!
How did the move from AE to the partner team happen? What support did you receive from your manager/Funnel?
Kevin was my first manager at Funnel, followed by Bob when I moved into the AE role. I never felt pressured by Funnel to make a move unless I initiated it. Moving from SDR to AE within the same department was expected. When I expressed my desire to Kevin to switch roles (my manager at the time), he was very supportive and gave me the opportunity to make the transition, which turned out to be successful.
On the other hand, pulling off the actual transition from AE to PAM was a little more tricky. Although I had collaborated with the partner team as an AE, I didn't have a clear understanding of their day-to-day work. When I learned that they were seeking someone with Funnel experience it caught my interest. I embarked on a "fact-finding mission" and had discussions with Bob, my current manager; James, our CRO; and Adam, the partner team manager. Each person provided candid feedback to help me make an informed decision.
Bob said, "We'll support you no matter what, but the final decision is yours." Ultimately, I chose the partner team, and I am very happy with my decision because it was the right move for me.
How does an AE role differ from Partner Account Manager?
The AE role and the Partner Account Manager role both involve interacting with clients, but they differ in their nature. The AE role is more transactional, focusing on closing deals, while the partner account manager role emphasizes relationship building. In the Partner Program, trust is crucial, as partners need to feel confident recommending Funnel to their clients.
Both roles rely on fostering strong relationships with leads and clients. However, when an AE closes a deal, the responsibility shifts to Customer Success. In contrast, the partner account manager continuously maintains a strong relationship, which may involve traveling to meet partners or keeping them informed about product updates.
Since you are one of only two people in the US partner team, what is it like to work with a team that is mostly based in Sweden? Does it bring any challenges?
The team's communication is strong, and I'm accustomed to working through Slack. As the 7th hire in the US, our team in Boston didn't have departments (such as legal) initially. Whenever I had questions about legal matters, for instance, I had to send a message on Slack and wait until the next day for a response. Therefore, it wasn't a major adjustment for me when most of the team and my current manager, Adam, are based in Sweden. I feel trusted to work independently.
The challenges we face stem from encountering them for the first time, and we're actively finding solutions. I don't perceive this as a negative, but rather as an opportunity for accelerated learning and growth, both for the team and for me personally.
Do you have any tips for someone that wants to do an internal move, not just at Funnel but at any other company?
Before making a career move, it's important to understand your motivations. Take the time to research and thoroughly consider why you want to make this shift. Does it align with your future goals? Is it something you're genuinely passionate about? Look at the bigger picture and ensure that the move holds meaning for you.
One of the main challenges I faced was determining if this new opportunity was truly what I wanted and could fully commit to. However, through diligent research and gathering facts, I confirmed that it was the right role for me. So, I pursued it with confidence. Embrace the journey, align it with your goals, and you will go places.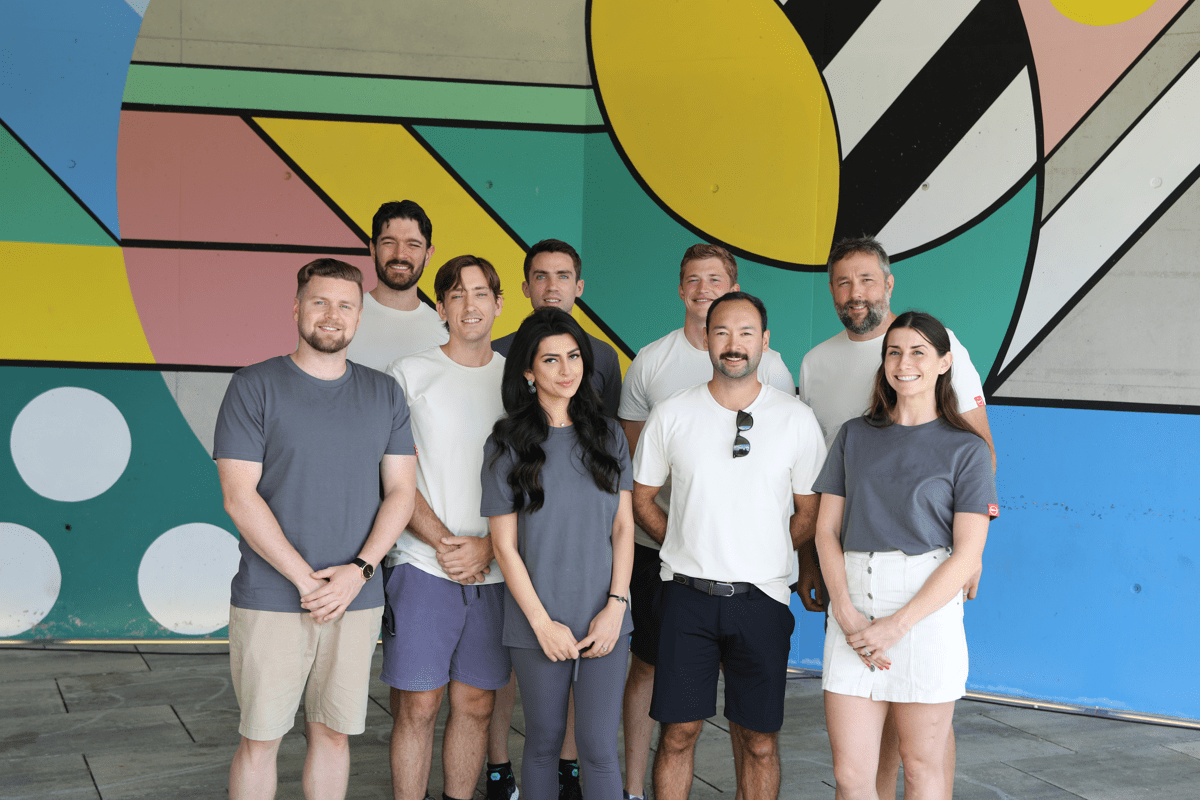 Are you further interested in internal mobility at Funnel? Read the stories of Antonia and Simon!