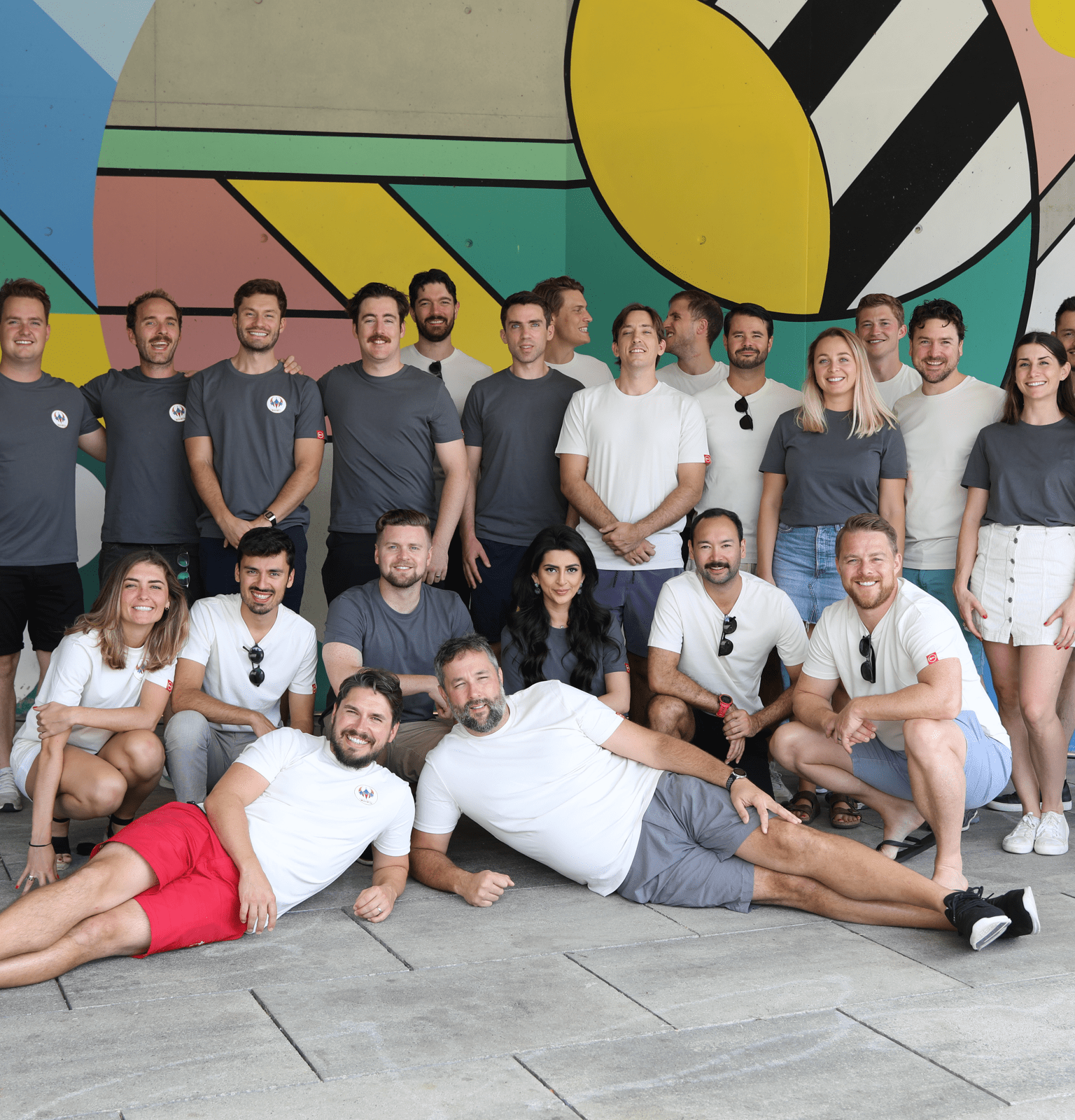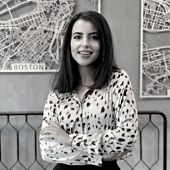 From Tulips to Tech A Dutchman's Journey to Dublin's Hottest SaaS Company
In the highly competitive Dublin Docklands sits a small Swedish tech scale-up jammed between the giants. David vs Goliath if you will. We sat down with Rudger who brings a wealth of experience in sales from other scale-up companies. He shares his thoughts on working in a smaller company, collaborating with his team, the potential of the Funnel product and company, and his experience working with his manager.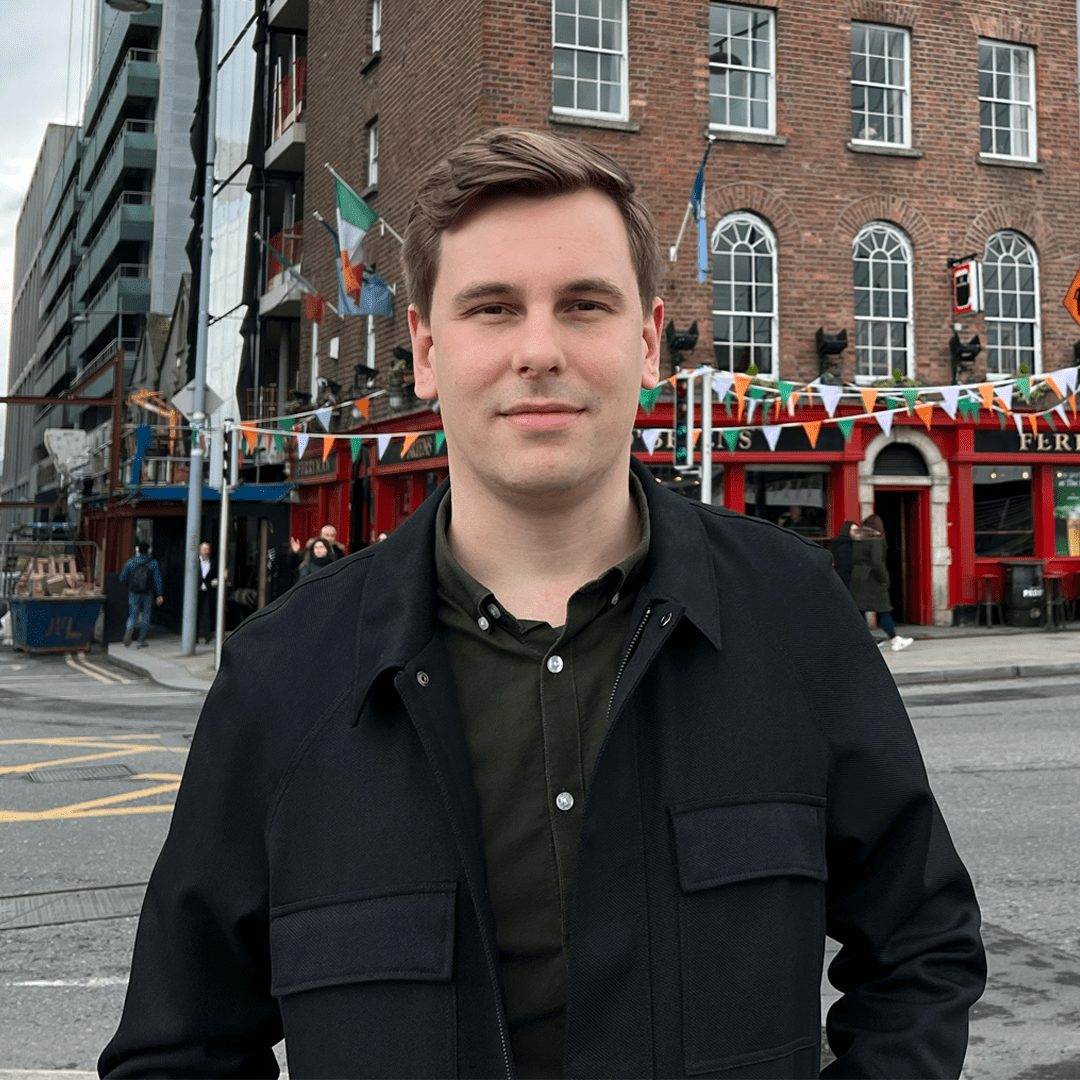 You have worked in sales for bigger companies than Funnel, and now you joined a smaller company in a relatively small team in Dublin. How has the transition been for you?
It's been a good experience so far! When I was looking for a new challenge I actually was looking for a smaller company like a startup. A big part of my experience comes from scaleups. I really enjoy the fast movement and the pace and that feeling when everyone is invested in the company to do well. Everyone is helpful and it creates great opportunities. I love being in sales and talking to customers but have my sights set on becoming a manager in the next few years. I think Funnel is the place to develop those skills, due to the huge growth ahead of us and the roles that will open up.
The team is a lot smaller here than I am used to, but they make this up with their great personalities. We have a great culture here and do loads of activities together. I really enjoy that we are still small enough that you get to know everyone really well.
That is a lot more difficult in bigger organizations. When we do something as a team everyone actually participates, instead of just a few people. My team only has 4 people here in Dublin but the entire office gets together as one big team.
In addition, we interact a lot with our team in Stockholm as that is where the majority of our colleagues are currently located. During my onboarding phase, it was great flying over and meeting the sales teams to get up and running quickly.
You've been selling SaaS products for a long time, what do you think about the Funnel product?
I think we have a great product, which is one of the reasons why I chose to work here. As I have to believe in a product that I am convinced about. Funnel helps save our customers a lot of time, but it also brings our customers lots of insights. With us, they are able to make their marketing budgets go a lot further. That makes it easy for us to start the conversation with them, as they see the value of Funnel. I see a lot of potential in Funnel with its current offering, but also with the potential for other products that we can develop on top of it.
The conversations that I have are often within the marketing teams. I speak with C-level, marketing directors, but also with the more technical people. I love the balance between discussing the technical aspects as well as the more business-related topics on how we can provide ROI.
In your role, you collaborate a lot with Revenue Development Representatives and Solutions Consultants. How has that been?
Great! There is a great team of SDRs in Dublin and Stockholm who provide around 50% of the pipeline. The times in Sales are tough, but it is great to see how hard they work and to see the new things they are trying to reach customers.
The Solution consultants are brilliant and good fun to work with! As many of our solution consultants have been here for quite some time, they know the product in and out, which makes it truly great to work with them.
What do you see in terms of potential in the product and in the company?
I think as a company and product we are providing a lot of value for our customers. We give them a lot of insights and a quick ROI, and especially in these times we can help their marketing budgets go further. In addition, we have a technical advisory programme where we really work with our key customers to benefit more from Funnel. Finally, I think there are great options to develop the product. For example, we could provide companies with information on how they are benchmarking against peers in their industry.
Can you tell us a bit more about what it is like working with your manager, Katja?
She is very good to work with. What I like about her leadership are her openness and honesty. She tells you what things are like. During our interview, she shared exactly what things were working at Funnel and where improvements were needed. I think this open and honest communication is important. Especially for organizations in the scaleup phase, where a lot of change will happen over the next few years. It is great to see that so many changes have already been made partly by her efforts. And maybe the most important part for me, she is great fun, always up for a laugh, and organizes great after work events!
To people thinking about joining Funnel, what would you say?
The tech sector is currently struggling and I think it is important to make a good decision if you are considering switching or joining a new company. One thing that I can say about Funnel is that they hired strategically over the last year which is now paying off in these tough times. Instead of reducing headcount, we are strategically hiring where it makes sense. As a company, we are set up for success! I think Funnel is a great opportunity and for anyone considering joining, feel free to reach out on LinkedIn. I am happy to answer any questions about the company or roles!
* * *
Our now hiring Account Executives for our teams in Dublin and Boston. Click on the city closest to you to read more and apply ⬆️