Revolutionizing the Product Experience: Secrets from a Product Manager who is driving success
I went for a ride with Martin Edén eager to learn more about his experience and why he joined Funnel. As we pedaled forward, I could feel his passion and excitement, much like the thrill of riding downhill with the wind in your hair. He had been looking for a company like Funnel and he found just the right opportunity with us. As we reached the end of our ride, I couldn't help but feel thrilled to have Martin on our team and excited to see the great things he'll achieve in the future.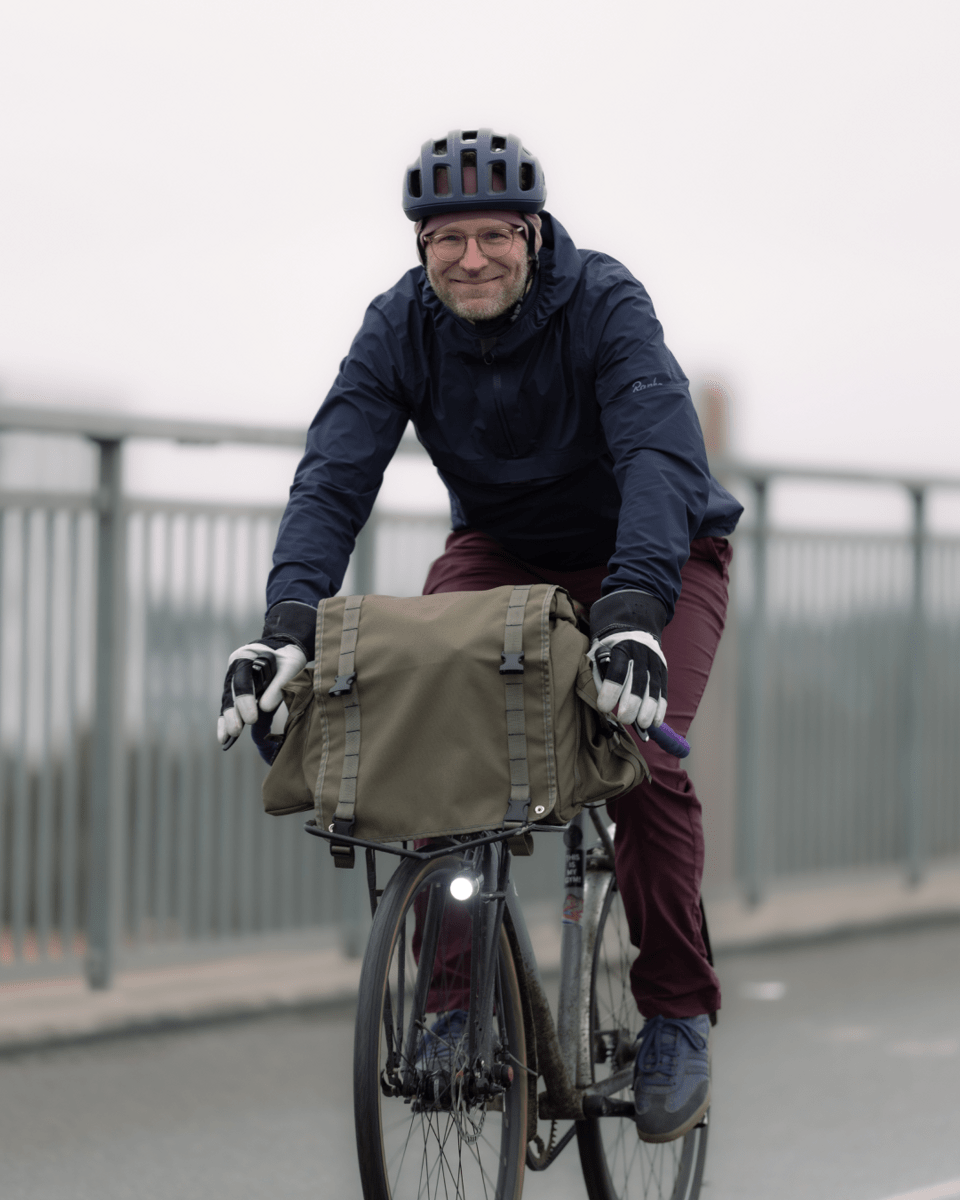 What was it that made you want to become a product manager at Funnel?
The timing of it was pretty perfect. I had been looking at the startup and scale-up space for a while. I was really interested in getting into a company that was more innovative and modern. We started talking and I felt from the first conversation that this was the right choice. I still think it is. The company and the role felt perfect, and the timing was right. Sometimes you are lucky!
Being here I have been reminded of how much I enjoy working with kind and smart people on a product that is truly solving a need customers have. My role allows me to talk to many of those customers and I have found that a lot of them really love the product.
Looking back at your career, how is the product manager role at Funnel different?
Quite different actually. I have been in very different organizations in terms of industry, legacy, and how regulated they are. That affects what type of appetite for innovation there is and how you are organized.
For one, the way our teams' work is pretty different. We have cross-functional teams at Funnel, which is pretty common right now. What is different is the level of autonomy we have in the team. We are fully responsible for and own our part of the product. We combine product managers, developers, and designers in the same team. It is a setup where we can bring each other's perspectives and competencies together. We complement each other.
I have had the pleasure of seeing different times and eras. In my previous companies, it has always been about the transition or transformation to agile. That is not the case with Funnel. We never had to make that transition because we were built on modern agile principles from the start and then evolved from there.
Last year the product development organization read Continuous Discovery Habits by Teresa Torres. We also did a master class with the whole curriculum about continuous discovery. Since then we have implemented it in our work, using what we learned. All team members are part of the process in different ways.
The setup we have allows me to be part of the strategic questions while also deep diving into details. That is something I find really fun!
What do you think is the most important thing to succeed as a product manager at Funnel?
There are a couple of things. First, it is working together with the other people on the team. With the way we have organized ourselves the teamwork aspect becomes really important. Secondly, building relationships. You need to build good relationships with other parts of the company, but also relationships with and empathy for customers. Thirdly, you need to be a good listener, really listen to the team, the organization, and the customer.
Apart from those I would say being able to use data. Because of the nature of our product, we take advantage of our strong position when it comes to using data to make decisions. We have a lot of data available, and as a product manager, you have the freedom to use that data to explore and create insights.
We have the Big Brain Challenge coming up. What's that about?
Back in 2020 during Covid a lot of people became stationary when the habits of daily life were disrupted. We wanted to do something fun that encouraged people to move more. We came up with this initiative, the big brain challenge. The idea was to add up enough kilometers to get us from the Boston Office to Stockholm and back, and everyone could contribute.
We are now doing it every year and it is really fun. Since I bike to work I tend to rack up a lot of kilometers and ended up in third place last year. Over the last few years, we've grown quite a lot and have added more offices (Dublin and London), now we need to go even further.
Speaking of cycling - I have heard that you have been a bicycle extra in commercials. How did that happen?
Yeah, that was fun! I was biking in a car commercial and in another posing with a bike helmet. A few years ago I saw a question from a production company in a Facebook group. They were looking for cyclists in Stockholm, and I jumped at the chance. I bike a lot and like to promote the bike culture, but I also think the Swedish title "Cykliststatist" (Cycling movie extra) has a nice ring to it!
Want to work with Martin and his team? The Product team is hiring a Product Manager - read more here!