Meet Corinna, Manager of Solutions Consulting EMEA
Corinna joined Funnel in February 2019 when she moved from Germany to start her position at Funnel as a Product Specialist. Her journey with Funnel has continued and now she is the Manager of the Solutions Consulting team based in Stockholm. I had the opportunity to sit down with her and talk about her thoughts about working at Funnel and why they need a new member on their team.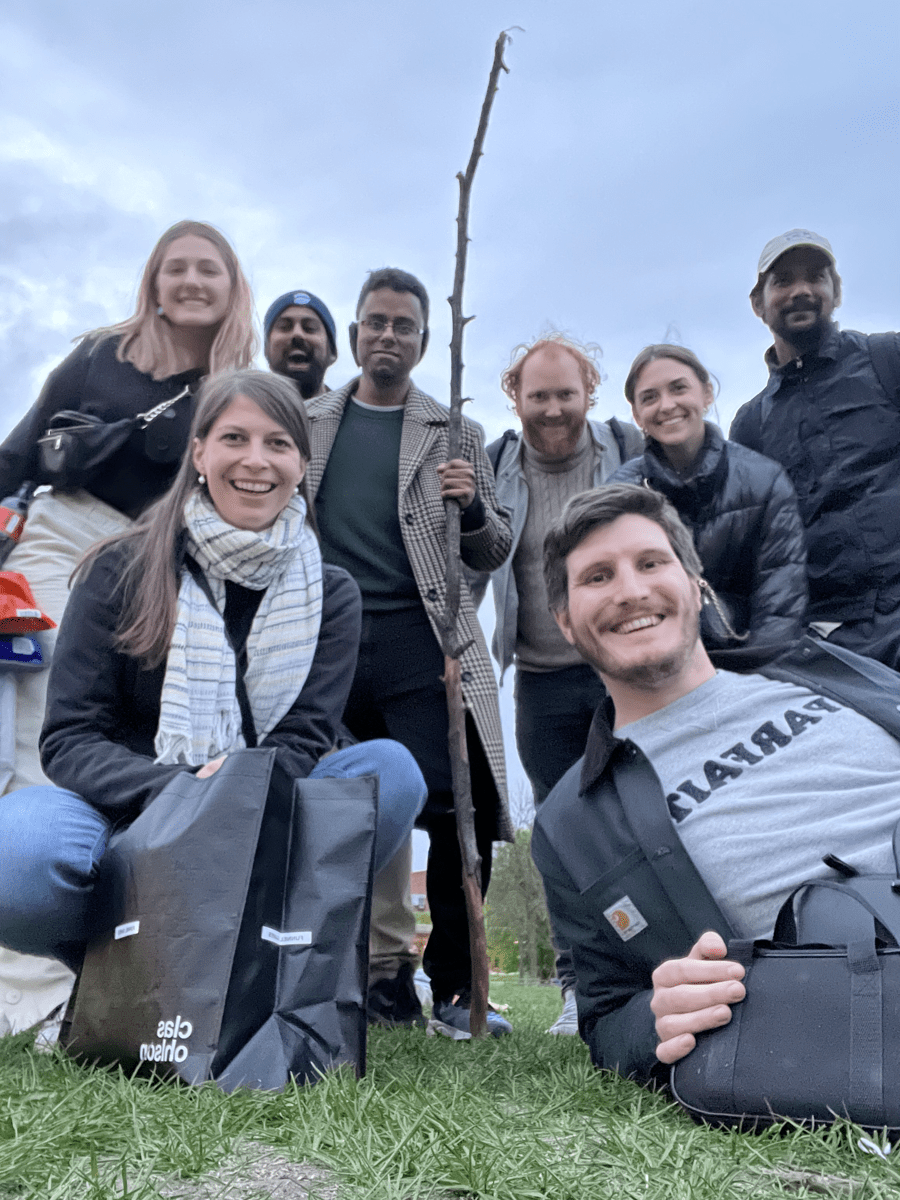 Why did you choose to work for Funnel?
I chose between a job in Hamburg and relocating to Stockholm to work at Funnel. Even though the entire recruitment process was online I immediately felt comfortable, and from the start, I had a great feeling about Funnel. Previously I had worked at larger organizations but I felt excited about the position and the team was great.
What is your favorite aspect of working at Funnel?
It is hard to pinpoint just one aspect of the working culture but I want to highlight the cross-team collaborations that were new to me, and the opportunity to pursue one's own ideas. Already from the beginning, I had the chance to integrate, evolve and develop together in the team and with other teams at Funnel. Another cultural aspect is the role of the managers at Funnel, they work as mentors and as real role models. Their transparency and guidance inspire and there is always room for feedback from all parties.
What would you say is special about your team?
The team today consists of smart, friendly, and kind people. It is important for us to remain transparent, be it through knowledge sharing or through discussing customer problems within the team. In Stockholm, the team works from the office at least two days a week, which was brought up by the team and decided democratically since we missed working together and interacting with one another at the office. It gives the opportunity to solve problems together, drop in and out of different conversations and improve together by thinking together. That is how I would describe my team, as thinkers. We pick each other's brains, reach out when help is needed and assist one another, everyone brings something to the team.
What is it like to be a Solutions Consultant at Funnel?
It is a diverse and inclusive role, but also complex and highly demanding. You have to love data and technical values but also enjoy interaction with other people. As Solutions Consultants, we educate the prospects about Funnel and give value to the potential customer. As part of the cross-team collaboration, we work with Customer Success, Sales but also with Product, Design, and Dev as we provide customer insights about product usage and any new trends or issues. The role is a combination of commercial and technical aspects and is customer-facing.
Who are you looking for in <a href="https://jobs.funnel.io/departments/solutions-consulting-emea" target="_blank">your team</a>?
We are looking for someone with consumer-facing experience, who enjoys interacting with people, but also someone who is data-driven and curious. Someone with previous experience and interest in tech and SaaS is beneficial. It is a bonus if that person speaks more than English, preferably German or Swedish. I also want to highlight the team spirit, that we do more than just work together. We might be considered geekier than other revenue teams at Funnel, but we are a welcoming international team that likes each other not only as colleagues but as people. We do many team activities such as dinners and drinks, but also outdoor activities. Why don't you join us for next year's mushroom picking or other activities?
Further interested in the Solutions Consultant role at Funnel? Read more here!