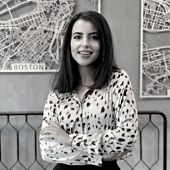 In the head of a Chief Design Officer
As a designer, you have to wear many hats, and with the number of hats that Eric wears he could open a store. Our resident Chief Barbarian Jiu-Jitsu Sensei Cat Design Officer. He is always willing to give his time to his team, loves new ideas, and helps his team reach wherever they want to go. I sat down with Eric and tried to make him spill his secrets.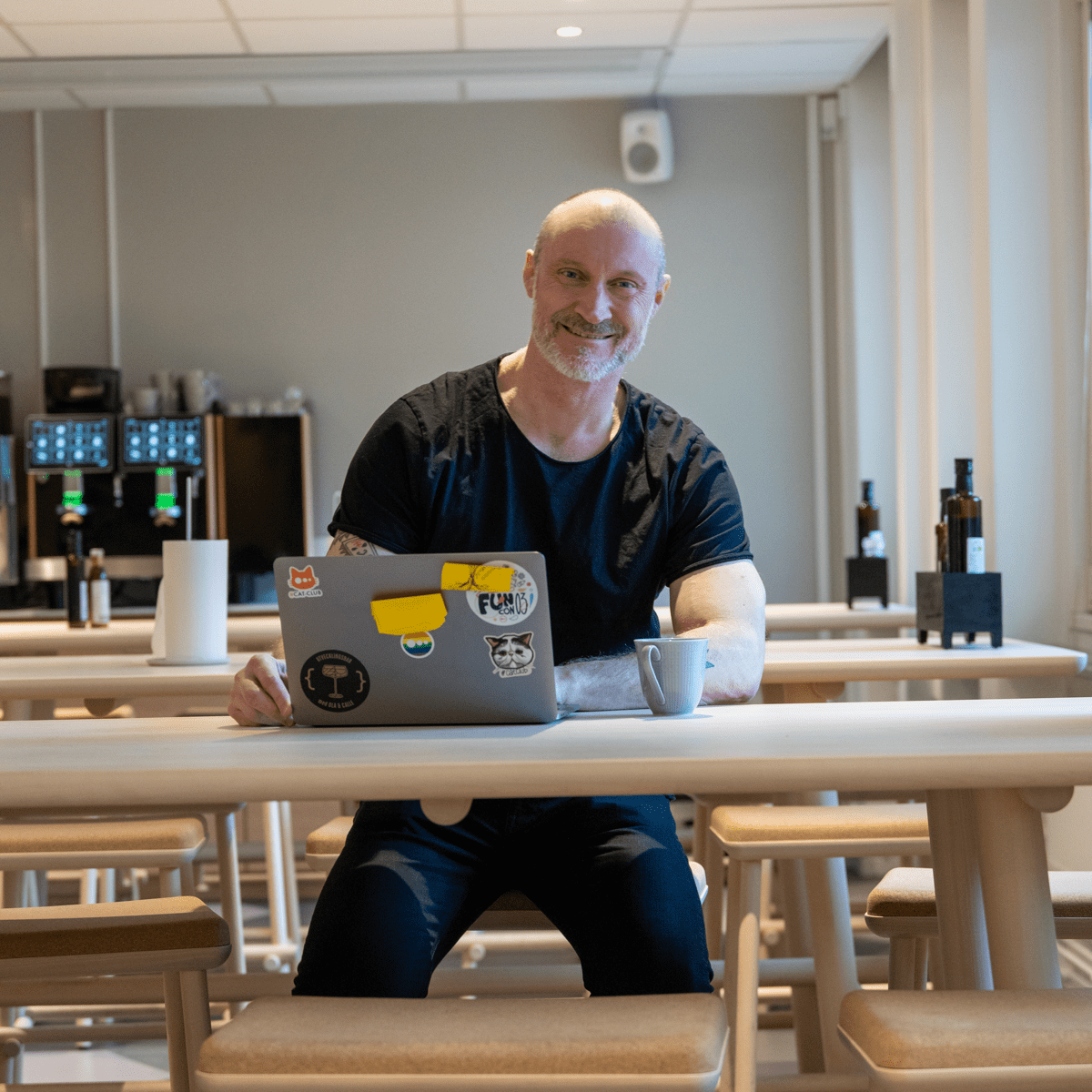 I Googled you and found everything from youtube videos, blog about Conan being the first UX:er, to martial arts and cats - how would you describe yourself?
It is a super hard question to answer actually. But how would I describe myself? I like to find seemingly impossible challenges, approach them head-on, and solve them. I am not sure if I would call it being fearless or brave, or something else. Even if I feel a bit of fear I push through and do it anyways.
Perhaps I shouldn't say this about myself, but I am frustration driven. I see things that make me frustrated, and in my mind, I go "is this how it really should be?" Those are the things I am really motivated to change. Sometimes it fails, then I try again, and try harder until it succeeds.
I like humans. There is so much potential in every human and I love that.s. I am a Brazilian Jiu-Jitsu coach. While coaching kids I had this one kid in my group that didn't have the best confidence and was struggling. I thought to myself 'I give this guy one month, then I am never going to see him again'. At the same time, I saw something interesting. He kept coming to every class. I encouraged him and told him to try his best and not to be afraid of failing. He was new to Jiu-Jitsu, of course, he didn't know how to do it yet!
After the first semester, there was a tournament coming up. I encourage everyone to compete because it is a good way to learn. I got him to compete, and he absolutely loved it! The sport gave him so much confidence. He used to get into conflicts with people all the time, but now he is harmonic. He has started helping and coaching other kids - encouraging them to do what he did. It's something I'm really proud of.
There are different approaches to building design organizations - what principles are you building Funnels design organization on?
I deeply believe that to create a great experience you need a holistic approach to design. That is why we decided early on to have one and only one design team. No matter where in the organization you work with design. This way it becomes much easier to collaborate and create a holistic experience. It also helps us to evolve our design skills, thrive, and have fun together.
This is especially true since every designer at Funnel is part of a multidisciplinary team. This brings me to another important aspect of how we decided to organize the design team. I believe that design is something that should be conducted in a cross-functional context. The designer is a full-time member of a cross-functional team, as opposed to being an "outsider" that brings their design to the developers. As a designer at Funnel, you take an active part in all decisions in your team and you act as a "local design leader". Spreading your knowledge and skillset to the rest of the team. There is no "my design" at Funnel, there is only "our design". We are the experts and the specialists. We facilitate and lead design work forward, but are not the only ones that own it. The whole organization owns it and we help make it great. This approach, having a group of designers while also sitting directly in other teams, really seems to work. We've seen a lot of positive feedback and results.
What I have seen, from my experience, and also what research suggests is that creativity and innovation thrive in diverse contexts. Where more than one perspective is put into consideration when tackling a problem or a new opportunity. This is reflected in the design team. We are a diverse team in many aspects. Genderwise we are about 50/50, and we have designers from 5 different countries. The backgrounds span from pure designers to former product managers or senior developers. This gives us an excellent possibility to identify problems and opportunities that we would otherwise miss if the team only had the same backgrounds. The team members differ in age as well, everywhere from people in their 20s to their 50s.
The diversity we have enables us to help each other in the team. Funnels designers are all generalists, but everyone has their own edge and specialized skillset. Some are really skilled in visual design, while others are research specialists, etc. A designer that is a great researcher might sometimes need help from another team member that is more skilled in visuals and vice versa. By having designers that have a generalist foundation yet with an edge, we have a wider perspective and arrive at better solutions.
Design wasn't really a big thing before you came to Funnel - in what ways have you been able to change that?
I wouldn't say that design was not really a big thing. Funnel has always been extremely customer focused and a LOT of the product managers and developers are very skilled in UX. However, design is a complex thing. By creating the design team, we added a missing component. Namely design specialists that could work alongside the other competencies. We were already great at the tech and product management aspect of building products. Now I would say we are world-class when it comes to usability and user experience as well.
But to return to your question: how was I able to change how we look at design? With lots and lots of help from my colleagues. We had an open mindset that brought change and new ways of doing things, and we showed how we added value to the product. The final ingredient was perseverance, change takes time. What we did, apart from recruiting great designers, was having many learning sessions and workshops with the rest of the organization. This helped our colleagues gain design skills and understand how design added value, no matter what you work with.
Today, cross-functional teams are the norm, not the exception. People from many departments use design thinking methods in their daily work. A lot of change in a short time, and I am extremely proud of the team!
A few months ago you facilitated a design sprint in three days, what's special about that? I heard you've tried 3 days sprints unsuccessfully previously, what made it work this time?
The biggest difference from my previous failed attempts to compress a design sprint was that we already had lots of insights. We could put those to use immediately during the sprint. We had done quite a bit of research and already knew a bit about the problem that we decided to tackle. The sprint members were very knowledgeable, we had lots of creativity and innovation in the team. This gave us a "flying start", that made it less difficult to work fast. I would also say that there is something in the Funnel culture that helped us: Funnel is a place where you are allowed to be innovative and look at problems from unexpected angles.
It was a truly cross-organizational effort that lead to our success. We had a fairly large group, 8 people. We had designers, product managers, people from the web team, and from marketing. This gave us insights from a lot of different perspectives. Once we had agreed on the problem space we did something radical. Usually, you decide the problem and you create one solution. Instead, we split up into 2 groups and created 2 different prototypes. There were some similarities, of course, but with different flavors. The cool thing is that we learned a lot from this because it allowed us to gain knowledge from both ideas. We were able to merge the ideas into a better solution. It's pretty awesome actually.
You've been around in the Stockholm design community longer than most, what do you think will be a design trend in 2023?
Oooh, predicting the future is always fun and super tricky. The knee-jerk reaction answer to this question would be "something something AI", but I believe that it is a bit early for that actually. Perhaps next year?
No, the big design trend this year is, I believe, data. Data-driven design is not a new trend but I think that 2023 is the year when designers become really data-driven and data-savvy. Designers have always loved qualitative data, in-depth interviews, user tests, observation studies, and whatnot. This is great, you get deep insights when conducting qualitative research. Many designers are less great in quantitative research and insights creation from that. It is time to not only talk about the benefits of combining qualitative with quantitative methods but actually do it. If you want to learn one new design skill this year, learn how to do actual quantitative research! Do not just use quantitative data that someone else has created for you. And as importantly, learn how to combine qualitative with quantitative data.
And when you have, let's talk! We have super interesting and fun opportunities for you here. Click here to get to know our design team more!