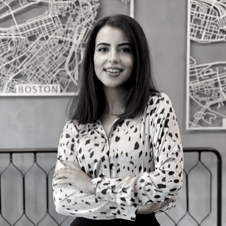 How Funnel's Culture Helped Me Navigate Working in a New Country
Are you curious about the journey of an SDR at Funnel? In this blog, we sit down with Aeshwarya, who has been in the industry since 2019 to learn about her experience. From starting out as a fresh MBA graduate with no prior sales experience to becoming an SDR at Funnel, we delve into the challenges she faced along the way. Join us as we explore the cultural differences between India and Dublin and how the company's culture helped shape her experience. This is what it is like to be an SDR at Funnel!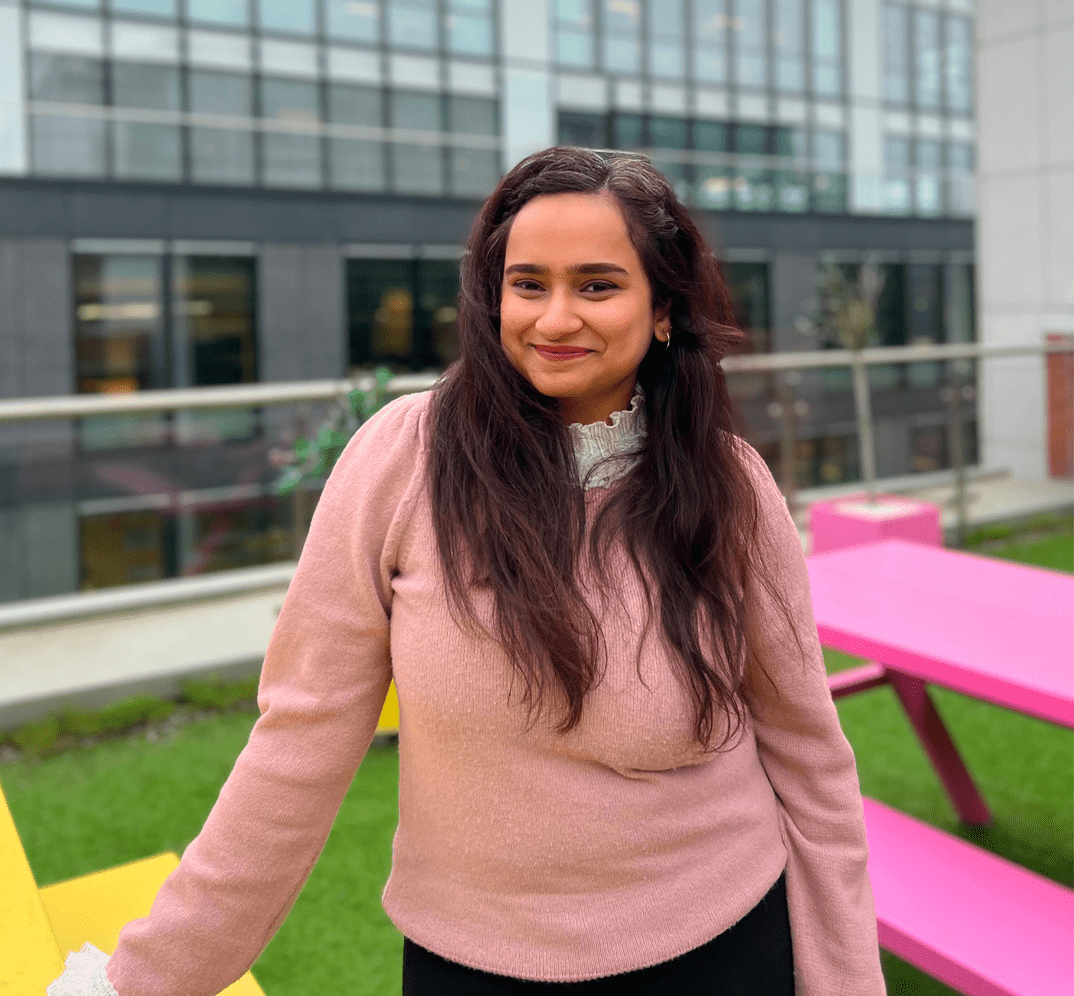 You've been in sales since 2019. How did your journey into sales start and what it is like being an SDR at funnel?
I graduated from an MBA college back in India in 2018. In India there's a concept called campus placement, where companies come to universities for recruitment purposes - they do interviews and select the best candidates. At that point, I was interviewing for various different roles. At the same time, I was enrolled in a marketing & sales course. I thought to myself 'maybe I should look for a role in that field'. That is when I came across my first company which was in the tech SaaS space, and how my journey in sales started.
Looking back, I remember not having a clue what the job entailed - I was still a student at the time. Everyone else had five or six years of experience, and I was the newbie. It was a big learning curve for me. Coming back to the second part of the question, what it is like being an SDR at Funnel. When I moved from India to Dublin, I had already gained some sales experience, but I needed to adapt to the cultural aspect. The Indian culture is different. It is all about getting numbers and it is very competitive in a certain sense. When I joined Funnel it was a completely different scenario. We were five people in the office and just starting the journey - figuring out what was working and what was not. I knew what the job was, but I needed to learn how to qualify the leads that came in. A big part of the SDR role is being able to do good qualifications. At first, I didn't know the Funnel product of course. I got a lot of help from different colleagues through presentations and trainings, to understand the product. That was a big journey for me.
When I joined I was a bit introverted and not very confident in talking and being in the center of large groups. The managers and my peers here are always supporting me to challenge myself. They encourage me to present my success stories, mistakes, and learnings in group settings. We believe it is very important for everyone to learn from both success stories and mistakes. I think that is one of the beauties of the Funnel culture.
From a cultural perspective, how has it been joining an international company (with a Swedish flavor)?
Moving to Dublin from India was quite the experience for me, coming from such a different culture. I did not have any friends or family here, it was just me and my partner. The beginning was challenging, especially since we moved in the midst of a world pandemic. Joining Funnel felt like a very organic experience. I started coming into the office, being more social, and attending more social events. I have made a lot of new friends since. It has actually become like a second home to me. Both the Dublin office and company are very inclusive. I see people from different backgrounds, both professional and cultural coming together every day, to collaborate, share, and learn from each other. It really feels that we are coming together. For me, that is very important. I come from a background that is very secular, and in Funnel I get a feeling of togetherness - a place where we promote and support each other.
In the Dublin office, everyone brings a different set of cultures and values. We celebrate the variety. For example, we love to treat ourselves to sweets: Carmen brings some Italian sweets, and I bring some Indian sweets. Lucy has some traditions and celebrations that are new to me. Everyone comes together and gets our culture flowing. That is a beautiful feeling when you feel that you are being heard and others care and know about your culture.
I went back home to India recently to celebrate Diwali with my family. I did not have to check my phone or take care of my work. I could leave my tasks to my team and I knew that they would take care of things - my tasks didn't just pile up while I was away. It is a very good feeling knowing your manager and colleagues support you while you are away. That support is what inclusion means to me - understanding, supporting, and helping each other when needed.
When you joined the Dublin office, there were only 5 people. How has it been for you being one of the early joiners in the new office?
It has been a journey! When I joined, the office here was just opened - it was virtually empty. We were assembling furniture - I must admit I wasn't much help there! It was definitely a team effort building the office bit by bit and making it a nice place for us to come to every day.
A few months in I remember we organized a networking event. We set up the whole event by ourselves, without any external help. Everyone had a different role and helped out. My role was to be the content manager for the day - make sure we have pictures from the event that we can later share on social media. We really came together and pulled off an amazing event.
Since we are a small group we've grown very close to each other. For me, it's more like a second family now, not just work. I look forward to coming to work and seeing the same people every day. It's not like you get tired of them.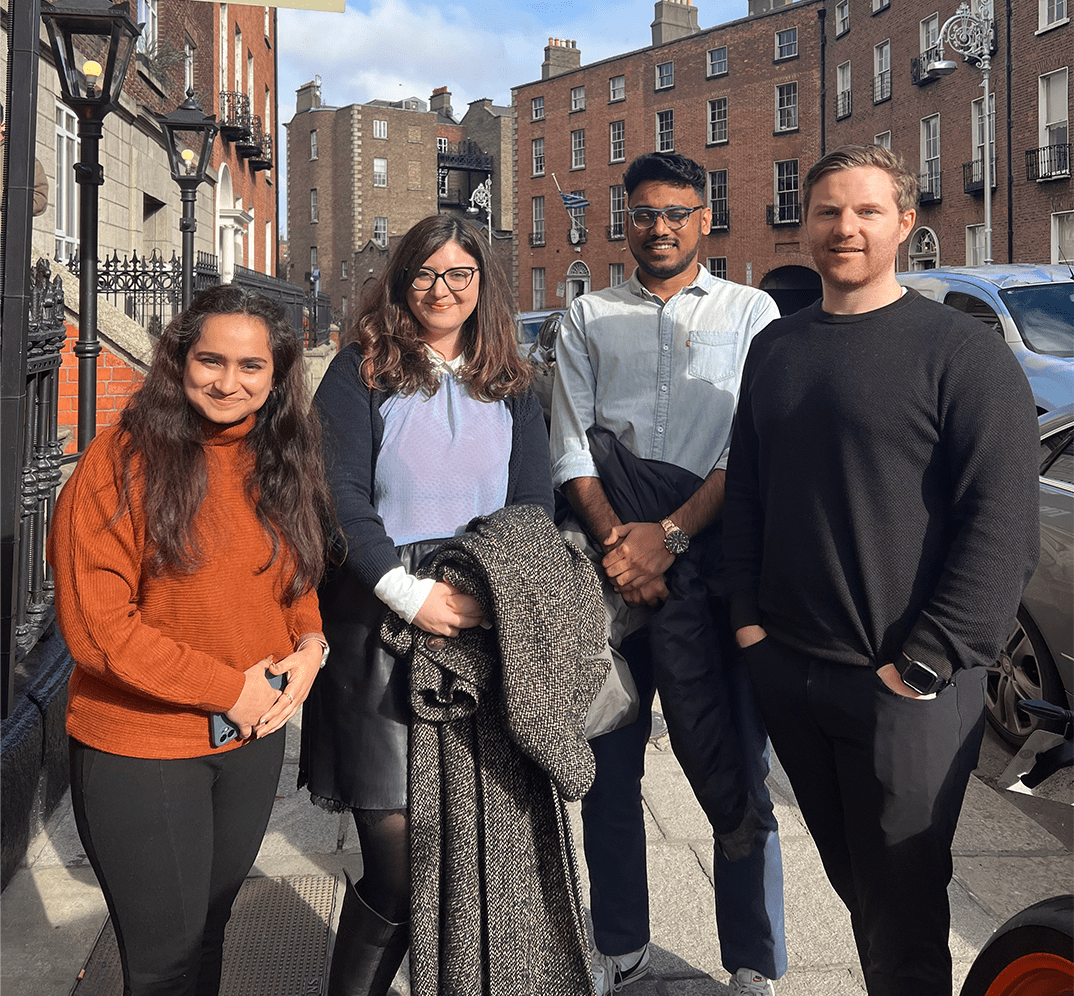 Interested in joining the Dublin team? Check out open positions by clicking here!