Meet Lucie and hear about the recent expansion in Dublin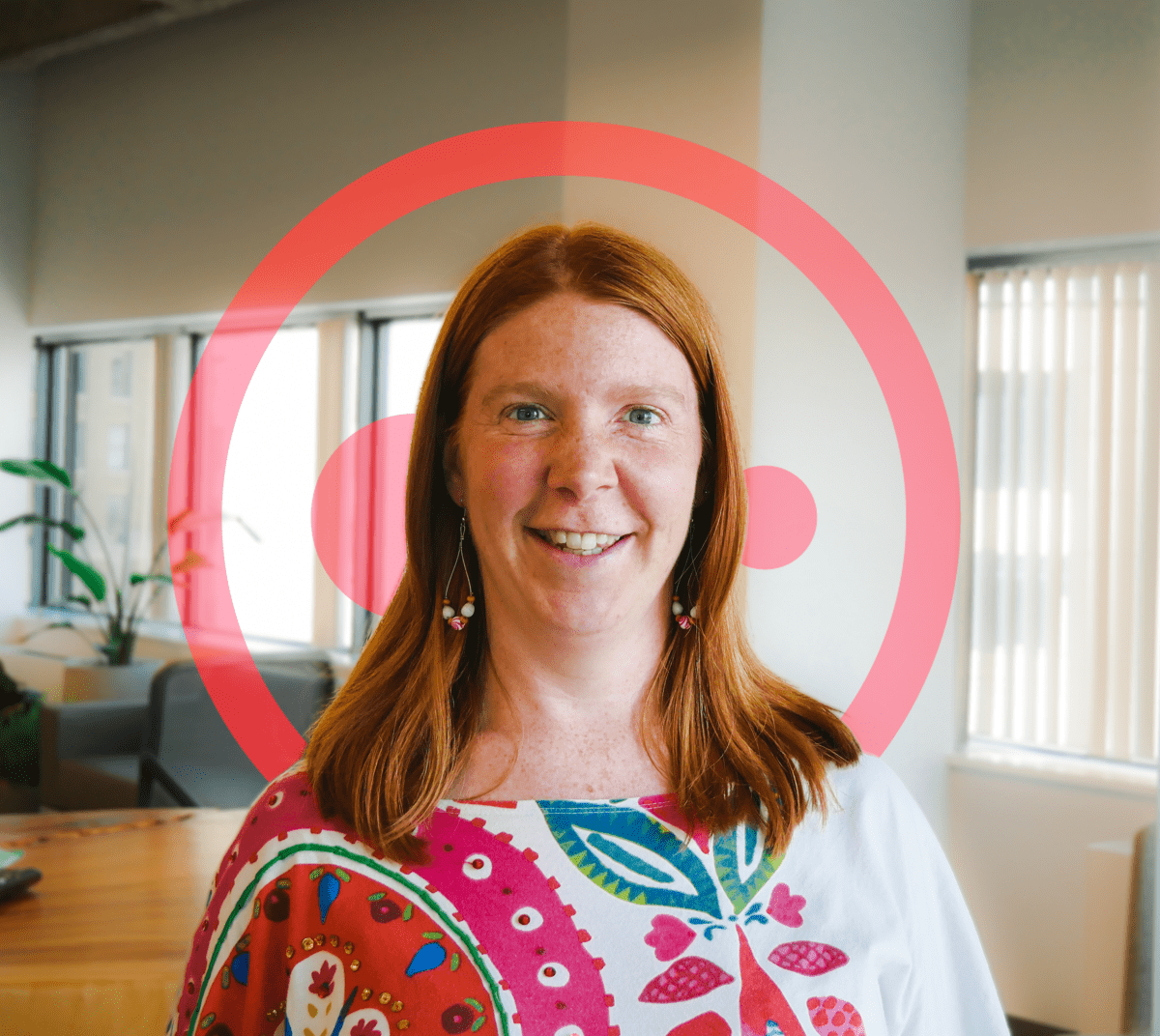 On the 16th of May Funnel opened a new office in Dublin, Ireland and I had the chance to chat with Lucie Pierredon, Global Head of Revenue Development and Dublin Office Leader, about the latest expansion. Prior to joining Funnel, Lucie has been in sales for 10 years, with a background in Sales and Sales Development Management for companies such as Linkedin and Salesforce.
Why did you choose to work for Funnel?
For me Funnel was a very proactive choice, I had already been offered another job and turned it down since I didn't feel comfortable with the company culture. My first impression of Funnel was amazing. I thoroughly enjoyed every single interview and was even sad to see the conversations end. I was really excited and couldn't wait to get on board. My sales experience was in advertising sales, and when I got the presentation of the product I thought "WOW if my previous customers had had Funnel, I would have made a ton more sales as the product is a proper market fit, and what's really needed in the market today". I had been with Salesforce for five years and aligned with their values, however, the company grew too big for me. Different people suit different company sizes and I realized that I had been happiest in a 50-person office in a 300-person company, where, even as an individual contributor, I was able to have an impact. At Funnel I had the opportunity to be more agile, and apply the best practices I had learned from my previous experiences. I was ready for a leadership role and found the best place for me to do so was in a fast-moving start- or scale-up company.
What's your favorite aspect of the culture at Funnel?
There are two major aspects for me, which are 'safe space' and 'forward thinking.' Funnel is both a safe space for forward-thinking and forward-thinking which creates a safe space. One very special aspect of the culture is that sales at Funnel don't have a commission structure; everyone is paid a full salary. This creates an environment where there's no blame game, where we share knowledge with each other in the team about what has worked and what didn't to create continuous learning within the team. The focus is on the long-term game, instead of the short-term results. Previously, I have been in result-driven organizations, where I would find myself at the end of the month trying to calculate what I would be paid, worrying and defending my results. This has totally disappeared since I joined Funnel, and I can concentrate on building out the Revenue Development organization for the long term.
Can you tell us more about the background for the initiative to open an office in Dublin?
When I first applied to join Funnel, we initially planned for the role to be based in London, where we already had some team members. However, we quickly realized that thanks to its strategic position, Dublin is the 'Silicon Valley of Europe' and a great source of multi-lingual talent across many different roles. We, therefore, benefitted from the agility a scale-up affords us, and decided to establish an office for Funnel in Dublin instead.
What are you most excited about with the expansion in Dublin?
I'm really excited about bringing the Funnel culture of collaboration, positivity, transparency, and the lack of hierarchy, and mixing it with the amazing 'get it done' attitude that I see in the talent pool here in Dublin. I truly love the safe and inclusive environment that Funnel offers, and to see it together with the Dublin attitude and center of excellence is thrilling. Culture is a living thing, and I look forward to seeing how Funnel Dublin contributes to Funnel's culture as a whole.
What's it like to be a part of a newly opened office?
It's invigorating, that's the best way to describe it. It's also completely different from what I've done before. My job is very cerebral, there's a lot of talking, meetings, and strategies. Setting up an office is all about action, from deciding on offices to going to IKEA and filling up the car with the furniture you don't even know is going to fit in the office. Then getting the whole team together to put it up or building a large TV screen, the list goes on! It's a counterbalance to tech sales video calls; truly a hands-on experience. But also, building a passionate team who are excited about the opportunity to create a culture. For me, seeing that passion in others makes it even more motivating.
What's the plan for the rest of 2022?
Despite the potential regression and macroeconomic situation, we're going 'all in' in Dublin. This year, the plan is to hire a total of 5 Account Executives, adding one Sales Development Representative to a total of 5 in the team and a Sales Development Manager for Dublin, and thereby have a fully functioning sales office by the end of the year. On top of that, be a part of the community where we find ourselves here in Dublin. I want us to be inclusive when hiring and am reaching out to organizations to help us hire not only from Linkedin but how to be open and visible for candidates with disabilities or less favored backgrounds. Supporting women in the tech world is very close to my heart and I've been involved in Connecting Women in Technology from the beginning of my time in Dublin.
And what about your team, how big is it, and who's part of it?
I love the team, there are only seven of us, and yet such a range of characters. One is just a natural social organizer, they are so passionate about the office and Dublin and they have even created a guide for when we get visitors to Dublin. 2 people are more observant, but when they comment it is always very interesting and thorough. Everyone on the SDR team is wonderful and passionate about learning and development. They're keen to grow and to be involved. Two of them had never done sales and the other two are more experienced, and thereby they're helping each other out; they get into spontaneous sessions with the whiteboard and share ideas and thoughts. We have a fun silly culture, such as when we ordered office supplies everyone just jumped on the paper and started an art competition to decorate the walls. They're all well-meaning, with great intentions, and always up for digging in and rolling their sleeves up.
Can you describe a regular day for your team?
We spend 3 days at the office on a regular week, which is important for Sales Development Representatives and team building. Learning from your peers and being around others; hearing, and seeing, there's no better way to learn. I love the balance that's standard at Funnel, and we have kept it for our office and team as well. People tend to arrive between 8-9 in the morning by their personal preference. The first thing they do is check their leads and what has arrived during the night and afterward, they spend the first-hour researching and reaching out by calling, emailing just making sure that they have made contact - the key human relationship. Spread over the week are team meetings, one-to-ones with managers, and RevDevEd - our team learning sessions that are entirely run by the team. It's all about investing in their career and continuous ongoing education. We also have sessions with an external coach every other week.
The team at the Dublin office is extremely social and outgoing, often getting lunch and eating all together, and hanging out together. As we are a start-up office you also have to roll up your sleeves and do various things from watering the plants to building a table or running out to buy an HDMI cable. As another example, on the 14th of July, we held an event to meet and greet people in Dublin and show them what Funnel is all about and why we're different. James, our CRO, flew over to give a presentation about our unique compensation and culture. We shared some drinks and canapés on our rooftop to welcome people to the concept of Funnel. An opportunity for people that want to know more about Funnel. We are here, come get to know us!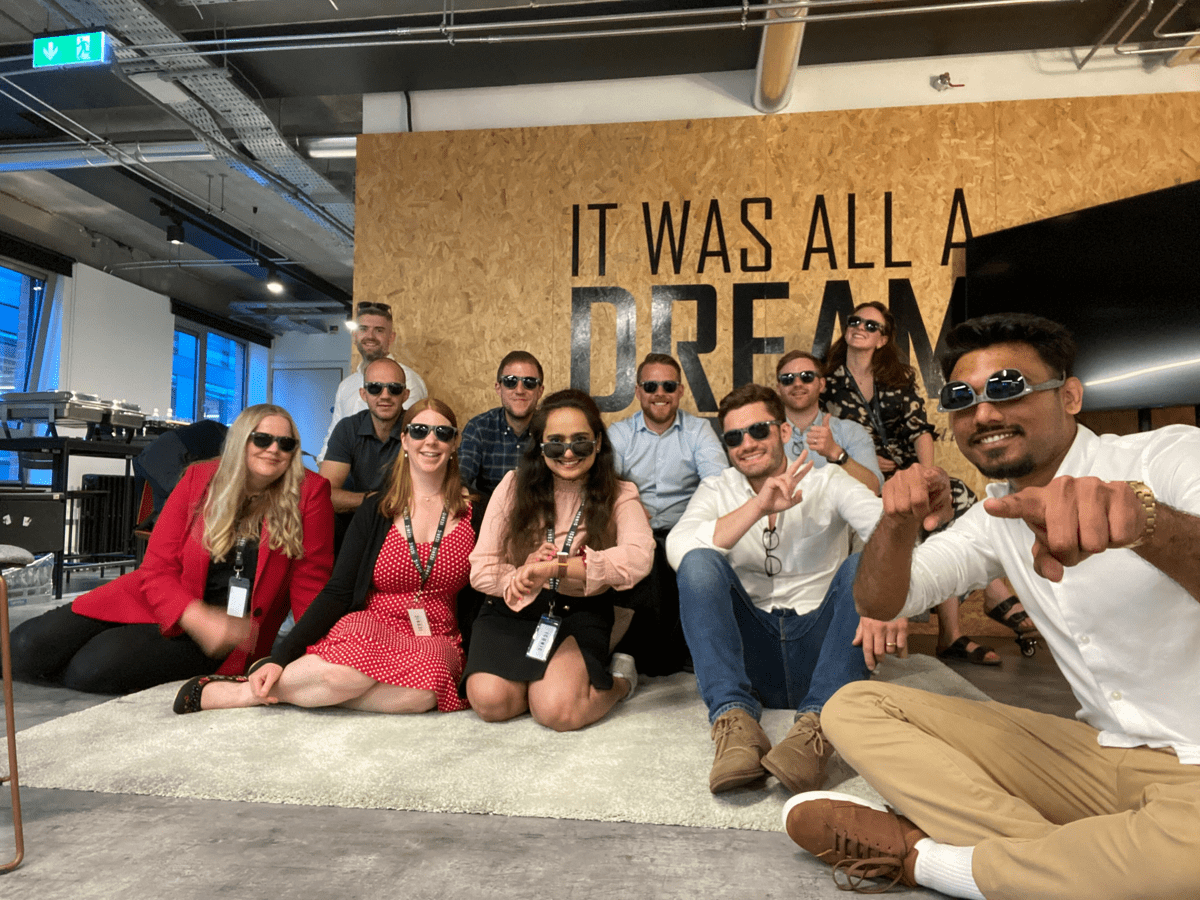 Interested in working with Lucie and her team? Click here to check out our current job openings in Dublin!
Sofia Åkerblom