Sales US
·
Boston, Massachusetts, United States
Account Executive
If you like to try new ways, are learning-oriented and share our belief that the team is more than the sum of its members - this is the place for you! ❤️
We usually respond within three days
Funnel enables businesses to make decisions they can trust by providing Business Ready Data for marketers. We dream big, start small and scale quickly - we need you to further increase our speed towards becoming the next unicorn!
About the role
*We are office first from our Boston office - 3 days/wk onsite and the ability to work remotely the other 2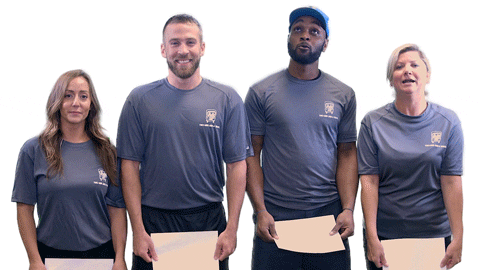 Your main objective will be to create, build, manage and close sales opportunities. Some of your responsibilities as an Account Executive will include:
Outbound opportunity creation.
Build and cultivate relationships with key stakeholders in prospect accounts
Inbound opportunity qualification, discovery and execution, with a mix of fast-paced and complex sales cycles.
Conduct customer presentations, demos and negotiations with prospect decision-makers.
Record, document and track sales activity and customer data in CRM and other systems.
Close collaboration with our RDR, Solution Consultants, Marketing, and Customer Success teams.
Adoption and use of repeatable sales methodology, frameworks and toolkits to drive repeatable, scalable sales motions.
Who you are
To be successful in this role you need to be a genuine team player. You will also need grit and a firm focus on the final objective, just like the rest of your future colleagues!
Some things that describe you:
5+ years of experience from B2B software sales (SaaS sales is a big plus!).
A proven track record of consistently hitting your sales quotas.
A growth mindset - you want to learn and continuously improve together with your colleagues.
Curiosity - you want to know what you do not and understand more about what you already know.
Analytical ability and strategic thinking - you quickly understand the customers' pain points and see the best long-term solution rather than quick-fixes.
Uncomfortable conversations do not faze you. You can walk the line between being easy to buy from and sometimes using constructive tension to challenge your prospects.
Bilingual in Spanish would be a HUGE plus
The Team
As an Account Executive at Funnel, you will be part of our highly ambitious, friendly and team-oriented Sales team. In the team, we win and lose together, sharing goals and celebrating success together. This is not the place for a "Lone Wolf"! Our Sales team collaborates closely with daily standups, retrospectives and coaching sessions. We set high goals and look for someone who is as motivated as we are to achieve them.
"Working at Funnel, is a unique opportunity where sales is truly a team sport, and reps can be more than individual contributors. Not to mention it's a top tier product, with great work life balance, and an amazing leadership team that invests in it's employees!" ~ Aaron
"Working at Funnel is a rare opportunity for salespeople where we have built a culture where you feel like you have more than a job but rather a supportive community. We are a fun, hard-working and diverse group of individuals who love doing what we do and helping our customers flourish!" ~ Tyler
About Funnel
Funnel is a fast-growing and well-funded startup, working to help marketers understand how their marketing initiatives relate to their business results. Our customers range from big e-commerce companies to advertising agencies and consumer brands.
The service lets marketers aggregate and consolidate data from all of their marketing tools and channels, providing dashboards and reports as well as solutions to easily forward the data to data warehouses in the Google, Amazon or Microsoft clouds, or to other related products like Google Sheets or Google Data Studio. Since the product launch in 2015, we have set up offices in Stockholm and Boston, and grown to service thousands of marketers all over the world, with the US as the largest market. We invest in our employees by consistently providing opportunities for them to contribute to the company's goals, and to grow from both a career and personal standpoint.
Join a winning startup that's still in an early stage and play an integral part in Funnel's journey towards market leadership!
As a Funneler, your benefits and perks are:
Comprehensive insurance including medical, dental, vision, and life
160 hours (20 days) of vacation
401k matching - dollar for dollar up to 6% after 90 days
Industry leading 14 Weeks Parental Leave (i.e. Maternity and Paternity) leave at 100% compensation, with a "ramp up" period to return to work
A beautiful office near So.Station with all the nitro cold brew you can drink (!)
Transparent career ladder for advancement
Free use of state of the art office gym facility

Frequently Asked Questions:
Can you sponsor me?
Unfortunately, no, at this time we cannot.
What does this position pay?
To attract talented individuals, our compensation is "market" and our benefits are quite generous. We are happy to discuss this further during our initial call

Where is Funnel located?
Funnel's US office is at 175 Federal Street, Boston, Massachusetts, and the corporate headquarters are in Stockholm, Sweden.
Are you okay with remote work?
We come into the office 3 days a week. In the future, we plan to continue this hybrid policy - at this time, we do not see 100% remote work as a good fit for us.
Funnel is an EOE/Veterans/Disabled/LGBTQ employer.
Funnel is an EOE/Veterans/Disabled/LGBTQ employer
We uphold and promote a "people first" culture where we consider team achievements and mental well-being key measures of success. We continually celebrate the diverse community different individuals foster. Our inclusive culture inspires us to try new things, speak openly, and be bold. Our inclusive culture empowers all of us to connect, belong, and grow. As an equal opportunity employer, we stay true to our mission by welcoming the unique contributions that you can bring in terms of your education, opinions, culture, ethnicity, race, sex, gender identity and expression, nation of origin, age, languages spoken, veteran's status, color, religion, disability, sexual orientation and beliefs.
Funnel is committed to working with and providing reasonable accommodations to individuals with disabilities. If you need a reasonable accommodation because of a disability for any part of the employment process, please call 857-663-0936 or send an e-mail to accommodations@funnel.io and let us know the nature of your request and your contact information
Boston, Massachusetts, United States
Life as a Funneler 😎
Sharing interests like playing 🪕, 🏃‍♀️, 🚴, 🎮, 🏌️‍♀️and sharing 🐱 or 🐶 pictures are other ways we enjoy time together and that help us connect and collaborate even better 🤜🤛
About Funnel
Funnel is a SaaS product designed to help marketing teams own their performance. Founded in 2014 in Stockholm, and still founder-led, the Funnel team has grown with our customers – serving more than 2,000 companies from our Stockholm, Boston, Dublin, and London offices. We value increased collaboration, and as such, we work a minimum of three days a week from our offices.

We have always put the customer first, expressed in a no-commission sales model and a customer-centric development approach. We are proud to help companies such as Havas Media, Adidas, Sony, and Home Depot to unlock the true impact of their data.
Sales US
·
Boston, Massachusetts, United States
Account Executive
If you like to try new ways, are learning-oriented and share our belief that the team is more than the sum of its members - this is the place for you! ❤️
Loading application form
Already working at Funnel?
Let's recruit together and find your next colleague.