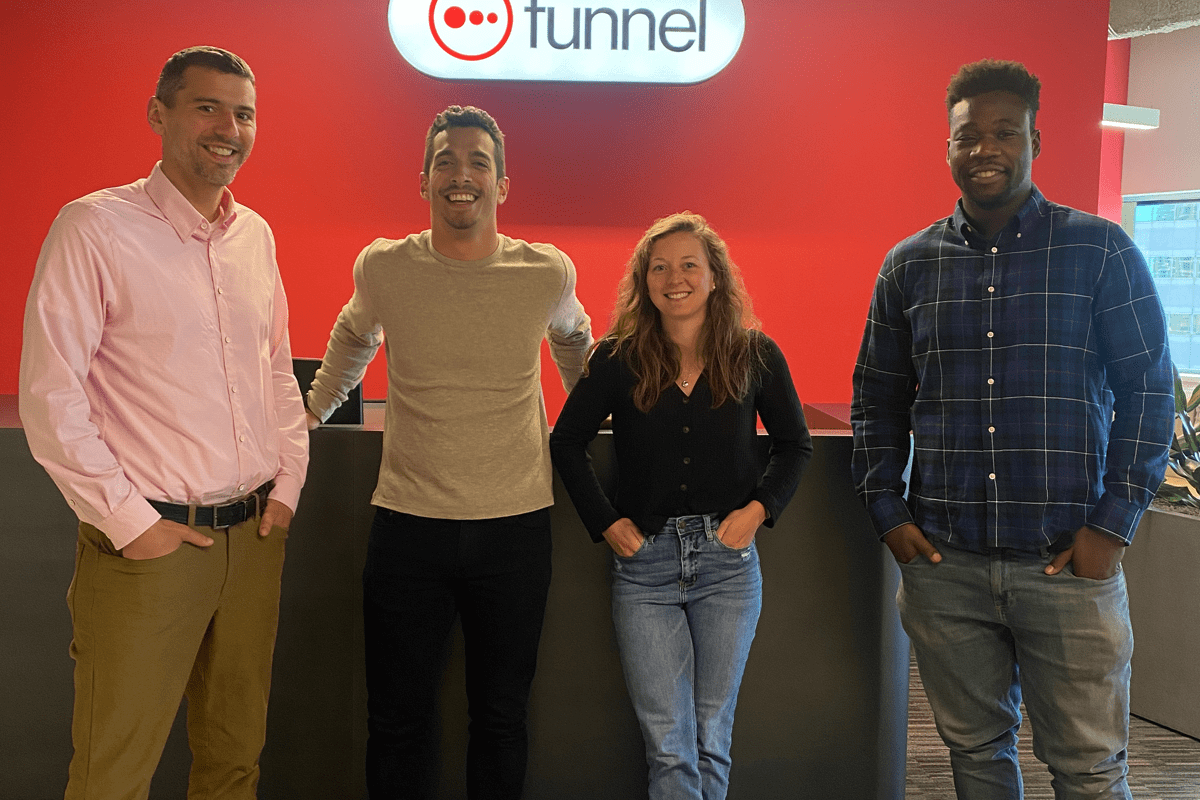 Meet our Support US team
We are a team of junior Funnel product experts who are passionate about providing the best support experience possible to our customers. From QAing to troubleshooting any issues our Funnel users might chat about, to providing world-class insights and practices on how to best leverage the platform, our team is here to best assist our customers with any questions they may have with regards to the Funnel platform.

What is the team dynamic like?

We consider ourselves a fun-loving, caring, and compassionate team who cares about one another's well-being and the needs of our customers. While we take getting the appropriate answers to our customer's questions very seriously, outside of work or when bonding over team lunches, we definitely like to have fun and get each other to laugh.
If you could describe your team in 3 words, what would they be?

Passionate, Empathetic, Fun!
What makes Funnel appealing to someone in your field of expertise/profession?
You'll be getting in on the ground-level and joining a dynamic group of people supporting a new department within the wider Funnel organization. Almost considered a startup within a startup, if you're into rolling up your sleeves and becoming an early contributing member who works hard and wants to have a hand in building out the direction of the support organization, then this is a great role for you.

Matt Haley

Support Team Lead US
Life as a Funneler 😎
Sharing interests like playing 🪕, 🏃‍♀️, 🚴, 🎮, 🏌️‍♀️and sharing 🐱 or 🐶 pictures are other ways we enjoy time together and that help us connect and collaborate even better 🤜🤛